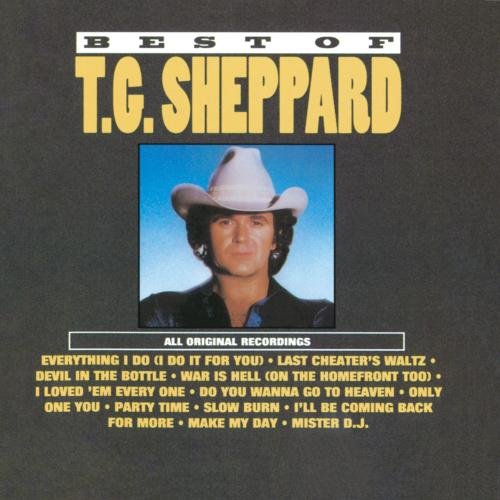 T. G. Sheppard
Best Of T. G. Sheppard
Track Listing
1. Everything I Do (I Do It For You)
2. Last Cheater's Waltz
3. Devil In The Bottle
4. War Is Hell (On The Homefront Too)
5. I Loved 'Em Every One
6. Do You Wanna Go To Heaven
7. Only One You
8. Party Time
9. Slow Burn
10. I'll Be Coming Back For More
11. Make My Day (With Clint Eastwood)
12. Mister D.J.

Selection# 77545