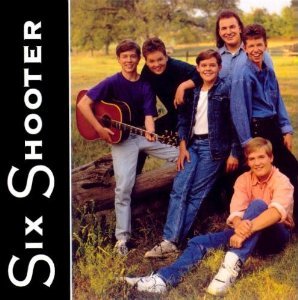 Six Shooter
Track Listing
1. Stepping Stone
2. Daddy Don't You Sign The Papers
3. Do I Do It To You Too
4. Goin' Steady
5. High School Confidential
6. Jim Dandy
7. Calico Road
8. Cool Me In The River Of Love
9. Baby Come Back
10. Love In The Heart "Peace In The World"

Selection# 77527