Catch the Stars and Stripes Forever July 4th Celebration Show in the Madison, Alabama.
Hear OBB's new single '7 Billion', 'Mona Lisa' , 'Sweater' and many other amazing hit songs at the show (and also on 104.3 WZYP, Huntsville!).
OBB is an Atlanta-based pop-rock band comprised of brothers Zach, Jacob and Nich Oswald. The trio have spent years on the road performing hundreds of shows to a combined audience of over 3 million. Their music has been featured in, a global Google Chromebook ad campaign, three videos with top YouTube channel Dude Perfect amassing over 200M views, iHeartRadio's Snapchat Discover channel, the Billboard Heatseeker's Chart and Spotify's USA Viral Top 50 chart. Their hit single, "7 Billion" is out now!
For more info on OBB's 4th of July show:
http://www.wzyp.com/2019/06/11/celebrate-4th-of-july-at-dublin-park-in-madison/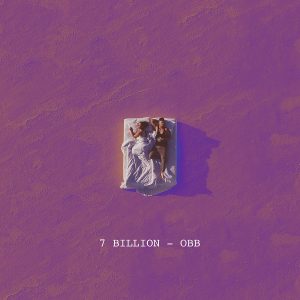 Track Listing
1. 7 Billion (Dave Aude Remix)