The 7th annual K-LOVE Fan Awards will exclusively air on TBN this Sunday night Jun. 9 at (9pm eastern/8pm central & 6pm pacific).
TBN will begin airing highlights from the talent-packed red carpet shortly after 7/6 CST on their Facebook Page.
Performances by for KING & COUNTRY, We Are Messengers, Francesca Battistelli, Big Daddy Weave and Stars Go Dim!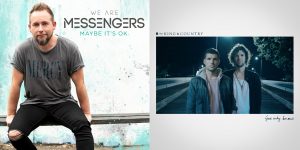 Congratulations to for KING & COUNTRY and We Are Messengers!
Winners of the K-LOVE Fan Awards:
for KING & COUNTRY –  "God Only Knows" Song of the Year
for KING & COUNTRY – Group/Duo Of The Year
We Are Messengers – Breakout Single Of The Year – "Maybe It's Ok"