Lee Brice Celebrates a Packed CMA Fest Show, Current Radio Single "Rumor" at #3 and More Than 175 Million Global On Demand Streams!!
With a headlining summer tour, a packed-to-capacity performance at last week's CMA Fest, and "Rumor" sitting at #3 on Billboard's Hot Country Songs chart, Lee Brice is truly at the top of his game. Appropriately, the country hitmaker has also returned to the top of Spotify, Pandora, Apple and Amazon's top playlists, matching his wide-ranging success on the road (and at country radio) with a strong digital presence.
Brice helped kick off the 48th annual CMA Fest on Thursday, June 6th, by bringing a capacity crowd to the Chevy Riverfront Stage in downtown Nashville. Weeks before his late-morning performance, Brice was the "most scheduled" artist on the CMA app, with more than 9,300 fans adding his Thursday show to their festival itineraries. "To say I'm humbled by this would be an incredibly huge understatement," Brice said in a gracious Twitter post, adding, "This makes all the hard work and restless nights away from my boys, baby girl and my beautiful wife so worth it."
Meanwhile, his single "Rumor" — hailed by Rolling Stone Country as "a sultry, R&B-tinged number that suits Brice's burly growl" — continues to climb the country charts in America and abroad. Already a Number One hit on Australia's CMC (Country Music Channel) Top 50 Chart, the song has remained on Billboard's Hot Country Songs chart for 38 weeks, and currently sits at #3. Additionally, "Rumor" is currently the ninth most-played song across all genres on Pandora, having spent 20 weeks on the Pandora Top Spins chart. The song is experiencing a similar demand at Spotify, where "Rumor" has been streamed more than 60 million times. Globally, "Rumor" has racked up more than 175 million on-demand streams.
An endearing front man whose success is matched by his close connections with fans, Lee Brice will remain on the road for much of the summer, playing a mix of arenas, amphitheaters, and festivals.
About Lee Brice:
When Lee Brice isn't selling out arenas, writing and recording songs, or building new brands like American Born whiskey, you'll find the family man with his wife Sara, two young boys, and baby daughter. Meanwhile, with more than 13 million in RIAA-certified sales and streams, and well over 2.7 billion spins on Pandora, Brice continues to enjoy massive success at country radio, digital streaming services, and on the road. One of the most-played country artists of all time on Pandora, he was inducted into the company's "Billionaires Club" on June 8, 2018, becoming only the second country artist behind Keith Urban to receive the Pandora Billionaire plaque.
Lee is also a GRAMMY nominee, a CMA nominee and a double ACM award winner, and he's taken five radio singles to Number One: "A Woman Like You," "Hard To Love," "I Drive Your Truck," "I Don't Dance," and "Drinking Class." Garth Brooks, Jason Aldean, Kenny Chesney and others have recorded his songs, and he's performed on numerous TV shows, including NBC's Today, ABC's The Bachelor, NBC's The Voice and FOX's Miss USA 2018.
Lee's "Rumor" is the current single from Brice's his fourth studio album, Lee Brice, released November 3, 2017 on Curb Records.
Lee Brice performs for a capacity crowd at CMA Fest's Chevy Riverfront Stage on Thursday, June 6.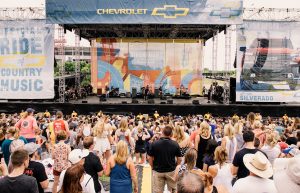 (Photos above: Danielle Del Valle/Getty Images)

Follow Lee Brice: 
Official Website: leebrice.com
Facebook: facebook.com/leebricemusic
Twitter: twitter.com/leebrice
Instagram: instagram.com/leebrice
YouTube: youtube.com/user/leebricemusic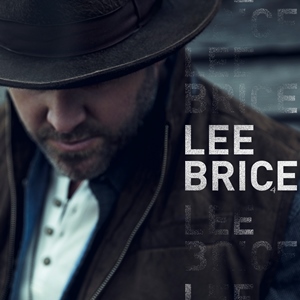 Track Listing
1. What Keeps You Up At Night
2. Little Things
3. American Nights
4. Boy
5. They Won't Forget About Us
6. I Don't Smoke
7. You Can't Help Who You Love
8. Rumor
9. The Locals
10. Songs In The Kitchen
11. Story To Tell (Little Bird)
12. Have A Good Day
13. Eyes Closed
14. Dixie Highway
15. The Best Part Of Me