New Song + Visualizer Video Available Now
Country music singer/songwriter Filmore is kicking off 2020 with new song release, "State I'm In," available today (Jan. 10).
The Wildwood, Missouri native's latest track follows in a line of recent song releases, including "London" and "Busy," songs that chronicle his life and experiences over the past couple of years, up to today, as he has experienced more of life's ups and downs. "'State I'm In' is a reflection on a time in my life where all I was trying to do was outrun and forget about my ex," shares Filmore. "It showcases the emotion and struggle I was going through by highlighting my everyday actions. The song talks about a state of mind when trying to move on from someone that you still love. The good memories are the hardest to forget."
Next week, Filmore is set to join Country star Lauren Alaina, fresh from her stint on ABC's "Dancing with the Stars," for her That Girl Was Me Tour, which kicks off at Nashville's famed Exit/In on Jan. 15, running through Feb. 8 at Buckhead Theatre in Atlanta. He will also head to London later this year as part of C2C Country to Country. Additional European dates for C2C will be announced soon.
With a voice the New York Times says "never flirts with tension" and is "peaceful in his resignation to hurt," Filmore continues to build on the success of breakout tracks "Slower" and "Love That About You." The Country star has already accumulated over 110 million career on-demand streams and has been featured on Sirius XM's "The Highway" and noteworthy Spotify playlists, including "New Music Friday," "Hot Country," and "Wild Country." He was also named one of Pandora's Country Artists to Watch in 2019. Stream or purchase "State I'm In" HERE. For more information and all upcoming tour dates, visit www.filmoremusic.com. Follow Filmore on Instagram, Twitter and Facebook @filmoremusic.
About Filmore:
"Groundbreaking" is just one word that can begin to describe Filmore, a Wildwood, Missouri native, who now calls Nashville home. With over 110 million on-demand streams, appearances on NBC's "TODAY" and The Bobby Bones Show, the singer/songwriter has honed his electric and engaging live show by opening for artists such as Sam Hunt, Blake Shelton, Carrie Underwood, Dan + Shay and Pitbull and has rocked performances at Stagecoach, Watershed, CMA Fest and Country Thunder. Tracks like "Slower," "Love That About You" and "Other Girl" have already begun resonating with fans thanks to unprecedented streaming boosts, as prior to being signed, Filmore was the first independent artist to be featured on Spotify's Hot Country cover. For more information, visit filmoremusic.com or follow online @filmoremusic.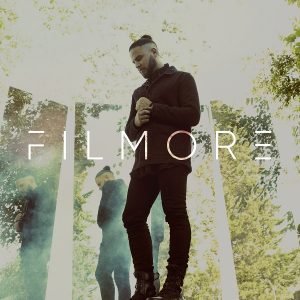 1. State I'm In