Following the release of his latest radio single 'Buy A Bar' in February, Curb Records recording artist Tim Dugger continues to bring new music to his fans with 'Mary Wanna?', out now.
The song tells the story of a character living on nothing but love, offering to whisk a small-town waitress off to the hills of Tennessee with a swift marriage proposal. The banjo-inflected track, produced by frequent collaborator and Dan Huff protégé Brandon Hood (Rascal Flatts, LOCASH, Drake Milligan), paints a lyrically rich picture of the simple backwoods life that awaits on the other side of the county line.
Watch the video for 'Mary Wanna?' here
"I wrote 'Mary Wanna' back in 2019 with the Warren Brothers [Brad & Brett]," shares Tim. "It's been one I've wanted to release for a long time and glad it's finally here!
"The video is one of my favorites we've done. It tells the story just how I pictured it when writing the song."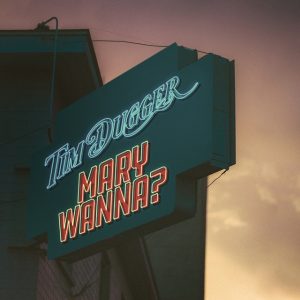 The Alabama native and self-described "Dive Bar Aficionado and Jukebox Junkie" – whose career streams recently surpassed 15 million – found international success with his 2022 single, 'Heart of a Small Town,' including a world exclusive from Bob Harris on BBC Radio 2; a Spotlight Track on Absolute Radio Country, and a broadcast premiere on CMT Australia.
ABOUT TIM DUGGER:
Curb Records recording artist, singer/songwriter, and Alabama-native Tim Dugger grew up on NASCAR racing, Gospel singing and classic Country music. He developed a genuine love for songwriting and storytelling during summers spent at his local music store jamming with bluegrass pickers. After being introduced to former NASCAR driver and team owner Richard Childress, Dugger was off to the races, playing his original songs at nearly every major track in America. Along the way, he cultivated an unapologetic artistic identity, rooted in the music of his childhood idols like Merle Haggard, Vern Gosdin, Hank Williams, and Alan Jackson. Tim made his Grand Ole Opry Debut in December of 2021. Dugger's latest releases, 'Buy A Bar' and 'Mary Wanna?' are available now.
Official Site | Facebook | Twitter | Instagram | YouTube