Lee Brice Partners With Bosch Power Tools to Honor Nashville's Hard-Working Trade Professionals
Nashville, Tenn. (May 6, 2019) — Days before launching his summertime tour of arenas and amphitheaters, Lee Brice strapped on a hard hat and connected with a different sort of audience. In a unique partnership with Bosch Power Tools, the country chart-topper visited the construction site of the Drury Hotel in Nashville, where he saluted America's hard-working tradespeople.
Brice's worksite appearance on April 30th was a key component of Bosch's new Demand Different Tour. Following a company-led presentation focusing on construction safety and best-practice power tool usage, Brice addressed the crowd of industrial professionals and skilled tradesmen, offering personal stories about his own experience as well as broader insights about the value of a career in the trades. Power tool prizes and a guitar giveaway were also part of the "There's a Rumor Bosch is Coming to Nashville" campaign, which aimed not only to educate the city's laborers about worksite technology, but also to recognize Nashville's hardest-working trade professionals while increasing public awareness of America's skilled-worker shortage.
Lee Brice's hit song "Rumor" — which recently earned a GOLD certification from the RIAA, while also rising to #1 on SiriusXM The Highway and becoming the most-played song on Pandora's country playlist — has been a pillar of Bosch's campaign in the Nashville area. Brice's deep connection to trade work began long before the song's release, however, dating back to the songwriter's childhood in central South Carolina. There, his father worked in the trades and owned a commercial electric business. "My family knows the value of hard work and dedication to a trade," Brice says. "When I talk to anyone about working in the trades, it comes from a lifetime of experience and a deep respect for tradesmen and tradeswomen everywhere."
"We want to show our appreciation for the trades — not just in Nashville, but everywhere," adds Brice, who will share shows with Randy Houser, Rascal Flatts, and Old Dominion this summer. "We want professionals to know that their contribution is not unnoticed."
About Lee Brice:
When Lee Brice isn't selling out arenas, writing and recording songs, or building new brands like American Born whiskey, you'll find the family man with his wife Sara, two young boys, and baby daughter. Meanwhile, with more than 13 million in RIAA-certified sales and streams, and well over 2.7 billion spins on Pandora, Lee continues to enjoy massive success at country radio, digital streaming services, and on the road. One of the most-played country artists of all time on Pandora, he was inducted into the company's "Billionaires Club" on June 8, 2018, becoming only the second country artist behind Keith Urban to receive the Pandora Billionaire plaque.
Lee is also a GRAMMY nominee, a CMA nominee and a double ACM award winner, and he's taken five radio singles to Number One: "A Woman Like You," "Hard To Love," "I Drive Your Truck," "I Don't Dance," and "Drinking Class." Garth Brooks, Jason Aldean, Kenny Chesney and others have recorded his songs, and he's performed on numerous TV shows, including NBC's Today, ABC's The Bachelor, NBC's The Voice and FOX's Miss USA 2018.
Lee's "Rumor" is the current single from his fourth studio album, Lee Brice, released November 3, 2017 on Curb Records.
Follow Bosch on Instagram:
Instagram.com/boschtoolsna
Keep up with Lee Brice here: 
Official Website: leebrice.com
Facebook: facebook.com/leebricemusic
Twitter: twitter.com/leebrice
Instagram: instagram.com/leebrice
YouTube: youtube.com/user/leebricemusic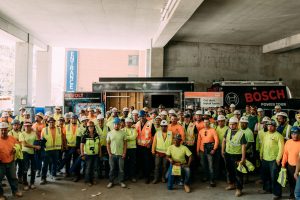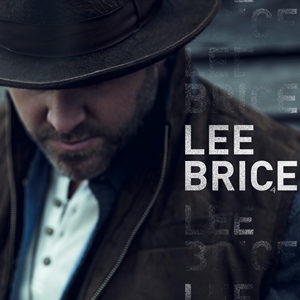 Track Listing
1. What Keeps You Up At Night
2. Little Things
3. American Nights
4. Boy
5. They Won't Forget About Us
6. I Don't Smoke
7. You Can't Help Who You Love
8. Rumor
9. The Locals
10. Songs In The Kitchen
11. Story To Tell (Little Bird)
12. Have A Good Day
13. Eyes Closed
14. Dixie Highway
15. The Best Part Of Me