Photo Credit – Trinity Broadcasting Network (TBN)
Darren Mulligan the frontman of We Are Messengers was recently interviewed on TBN's Huckabee show.  Tune in 12/14 8/7c and 12/15 at 9/8c to watch the interview and to see the band's performance!!
WE ARE MESSENGERS
Originally from Ireland, We Are Messengers saw their career explode with the release of their self-titled debut album in 2016. The album earned them their first Dove Award nomination for New Artist of the Year and included the Top 5 hits "Everything Comes Alive," "Magnify" and "Point to You." In early 2019 the band released the billboard top 10 Honest EP featuring the #1 single "Maybe It's Ok." and the current Top 10 single "Power". This has been a remarkable year with the band winning a K-Love Award for Breakout Single of the Year, completing an arena tour with Toby Mac, bringing their legendary live show to festivals across North America and headlining sold out shows all across the USA and Europe.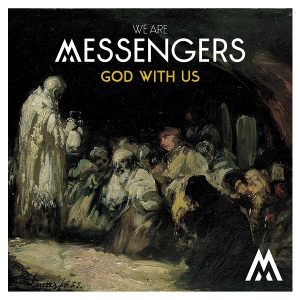 God With Us (EP)
Track Listing
1. From Heaven To Earth (Joy To The World)
2. God With Us
3. Flesh & Bone
4. Christ Our King (feat. Steven Malcolm)
5. This Is Jesus