Have you entered to win?  
Click the link to Enter to Win a Bose speaker:  https://smarturl.it/YGLMBosecontest
About Tim Dugger:
Country music singer/songwriter and Alabama-native Tim Dugger grew up on NASCAR racing, Gospel singing and classic Country music. He developed a genuine love for songwriting and storytelling during summers spent at his local music store jamming with bluegrass pickers. After being introduced to former NASCAR driver and team owner Richard Childress, Dugger was off to the races, playing his original songs at nearly every major track in America. Along the way, he cultivated an unapologetic artistic identity, rooted in the music of his childhood idols like Merle Haggard, Vern Gosdin, Hank Williams and Alan Jackson. Now signed to Curb Records, Dugger's new six-song EP, Signs of a Good Time, is produced by Dan Huff protégé Brandon Hood and scheduled for release Apr. 24, 2020. His latest song, "You're Gonna Love Me," is available now.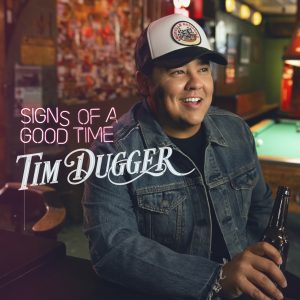 1. Signs Of A Good Time
2. You Can't Leave Me Now
3. Home Away From Home
4. You're Gonna Love Me
5. Circles
6. Cold Beer Night