New Video for "Bad Woman" Out Now
Will Perform Full Album Tonight at 7pm CT via Facebook Livestream
Rising Nashville singer/songwriter Ruthie Collins released today her anticipated sophomore album Cold Comfort via Sidewalk Records, a division of Curb I Word Entertainment. A captivating blend of cinematic roots, intimate folk, and old-school country, the album foregoes the pop shine of Collins' earlier work in favor of a rawer, more honest sound.
Tune in to her Facebook page tonight at 7pm CT as she performs Cold Comfort live from beginning to end.
Earlier this week, Ruthie shared the video for her latest single "Bad Woman," which debuted on Wide Open Country. She recently spoke with Taste of Country about the song and stated, "Sometimes to find balance in life, I have to swing the pendulum all the way to the other side of the spectrum to find the middle ground. 'Bad Woman' was an exercise in that."
With hints of Americana legends like Patty Griffin and Emmylou Harris, Cold Comfort pairs rich, orchestral strings and sweeping pedal steel with hypnotizing harmonies and indelible hooks. The songs span the last five years of Collins' life, charting her sometimes-harrowing emotional evolution with boldly vulnerable lyrics and unflinching self-examination, and her delivery is both heartrending and soul bearing to match. Along with producer/guitarist Wes Harllee and Grammy-winner Ryan Freeland, the result is an album that learns to make peace with pain, a lush, moving record that finds strength in sadness, gratitude in hardship, and growth in the most unlikely of places.
Upon it's release, album single "Cold Comfort" was picked by Consequence of Sound for their Songs You Need To Know list while The Boot called it "a song that's all about the small, yet devastating, realizations that come as a person heals from a breakup."
Lead track "Joshua Tree" and it's accompanying video portrays a "heartbreaking" (CMT) modern-day setting inspired by the tragic story of Gram Parson's death at the Joshua Tree Inn. The song was praised by Billboard for its "ethereal vocals alongside soaring strings features, minimal piano parts, and delicate percussion."
Since joining Curb Records in 2011, Collins immediately began turning heads with a series of critically acclaimed releases and show-stopping festival performances everywhere from Stagecoach to FarmBorough. Rolling Stone stated "Collins' voice has the fluttery nuances more common in Seventies Laurel Canyon than in modern country," while the Los Angeles Times praised her "sunny demeanor." CMT also named her to their prestigious "Next Women Of Country" series.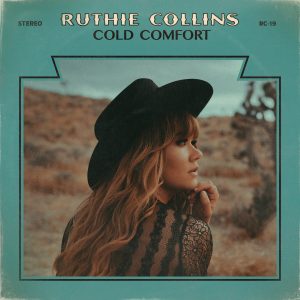 Track List:
01) Joshua Tree
02) Cheater
03) Dang Dallas
04) Hey Little Girl
05) Untold
06) Bad Woman
07) Change
08) Cold Comfort
09) Wish You Were Here
10) You Can't Remember
11) Beg Steal Borrow