New single showcases Starks' contemporary pop sensibilities and limitless vocal range
Nashville, Tenn. (April 23, 2021) — Sidewalk Records recording artist Wyn Starks mixes buoyant pop melodies with anthemic, club-friendly beats on "Linger," a propulsive single about the kind of relationship that's worth savoring every second. Listen HERE.
"Tie me around your finger so I can hold you forever — whatever it takes to make this moment linger," he sings over keyboards and digital drums, his voice channeling the euphoria of a man in head-over-heels love.
Released six months after his debut EP, Who I Am, "Linger" finds Wyn Starks continuing to expand his acclaimed blend of pop, soul, and R&B. He co-wrote the song with Jason Walker and Kipp Williams, showcasing the vocal power and compositional chops that have already pushed Who I Am's first track, "Circles," to more than 1.25 million streams on Spotify alone. With a career on the rise, it's no wonder Starks wants to pause the clock and simply enjoy the current hour.
"'Linger' dives into the incredible feeling when two people want to do whatever it takes to keep their time together from ending," he says. "It's a reminder to live in the moment and enjoy the one you're with."
While the song's lyrics find Starks hoping to slow down time, "Linger" still surges forward with confidence, driven by a percussive pulse that's every bit as insistent as a pounding heartbeat. For Starks, who tapped KWIL to produce the track, it's the latest milestone in a year whose highlights also include hearing Who I Am's title track in an episode of American Idol, which helped soundtrack the audition of Top 10 contestant Alyssa Wray. Wyn Starks is clearly bound for something big — and he's reminding himself to appreciate the journey.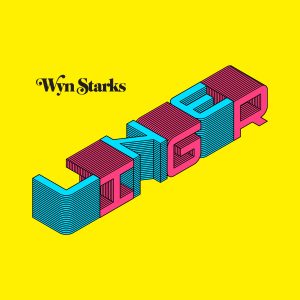 "Linger," which follows recently released singles like "Perfect" and "Sparrow," is now available HERE.
About Wyn Starks 
A modern-day pop-soul pioneer, Wyn Starks builds a bridge between the old-school sounds that filled his childhood — from the soulful sweep of Motown classics to the bright sparkle of '80s hitmakers like Whitney Houston and Michael Jackson — and the grooves, hooks, and genre-bending bounce of contemporary radio. It's a sound that celebrates not only the multi-octave range of his vocals, but also the power of his songwriting. From the retro ballad "Circles" to the dancefloor-worthy banger "Split in Two," Wyn has cemented his reputation as a progressive artist who hasn't forgotten his roots.
Raised in Minneapolis, Wyn sang his first solos in church. The soaring power of gospel music took ahold of him at a young age, as did the pop songs and soul classics that he'd listen to at home, hidden from the rest of the world behind his family's couch, headphones pressed to his ears. Wyn began creating music of his own — music that made room for the wide range of his influences while also pushing forward into unexplored territory. Looking for a town whose music community was as diverse as his art, he headed to Nashville, signing a record deal with Curb Records during his first six months in town.
Partnering with producer and co-writer Fred Williams, Wyn introduced his sound to the world with singles like "Circles," "Dancing My Way," and "Sunday Morning." He then teamed up with Josh Bronleewe for 2020's "Split in Two," a song whose modern bounce helped build a bridge between the throwback appeal of Wyn's early work and the progressive punch of his newer releases.
About Curb Records
Celebrating 57 years in business, Curb Records is one of the world's leading independent music companies. Owned and operated by Mike Curb since 1964, Curb Records has achieved 435 number one records, over 1,500 Top Ten records and charted over 4,500 total records. With over a half century in operation, Curb Records has been influential in the careers of some of the biggest names in music, including: Tim McGraw, Hank Williams, Jr., Rodney Atkins, Lee Brice, LeAnn Rimes, The Judds, Dylan Scott, Sawyer Brown, Wynonna, Lyle Lovett, Jo Dee Messina, Hal Ketchum and Desert Rose Band, among many others. Today's roster includes some of the top names across multiple genres of music. For more information, visit www.curb.com.