FRANCESCA BATTISTELLI RELEASES "DEFENDER" LYRIC VIDEO IN SUPPORT OF NEW RADIO SINGLE;
Embarks On Headlining "The Own It Tour," Kicking Off March 21 In Washington, D.C.
GRAMMY® Award-winning artist Francesca Battistelli releases her new single today titled "Defender" along with a lyric video. "Defender" is Battistelli's second radio single from her latest album, Own It (Curb | Word Entertainment), and follows her top ten hit "The Breakup Song."
Written by Rita Springer, Steffany Gretzinger, and John-Paul Gentile, "Defender" (which also features guest vocals from Gretzinger) is already being sung in churches around the globe. The popular single is also poised to become another landmark song in Battistelli's career, following in the footsteps of her GRAMMY-winning and multi-week chart-topping single "Holy Spirit."
The passionate theme of "Defender" declares that the Lord fights our battles for us, referencing Exodus 14:14, "The Lord will fight for you; you need only to be still."  Battistelli recalls the moment when she heard the song for the first time, "When Rita sang the words 'All I did was praise, all I did was worship,' it hit me like a ton of bricks. The idea that all we have to do is stay still while He fights our battles? I had always known it intellectually, but that was the first time I knew it in my spirit. There is something so special about this song, and I'm honored to sing it."
Fans will get to hear the new single live when Battistelli embarks on her headlining run of "The Own It Tour," which kicks off March 21 in Washington, D.C. and wraps April 14 in Tucson, AZ. It's sure to be an evening to remember, as Battistelli will share songs from her new album along with some of her biggest hits and fan favorites. The tour will hit major markets such as Houston, Dallas, Denver, Seattle, and throughout California, and feature special guests Stars Go Dim and Elle Limebear. Tour dates are listed below, and for more information please visit FrancescaMusic.com.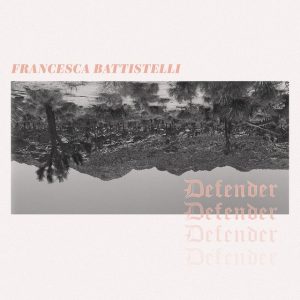 TOUR DATES
21-Mar-19
Francesca Battistelli
Christian Fellowship Church
Washington
DC
22-Mar-19
Francesca Battistelli
The Goodyear Theater at East End
Akron
OH
23-Mar-19
Francesca Battistelli
Lexington City Church
Lexington
KY
24-Mar-19
Francesca Battistelli
Ridge Point Community Church
Holland
MI
28-Mar-19
Francesca Battistelli
Bethany Church
Baton Rouge
LA
29-Mar-19
Francesca Battistelli
The MET Church
Houston
TX
30-Mar-19
Francesca Battistelli
LifeAustin Amphitheatre
Austin
TX
31-Mar-19
Francesca Battistelli
Majestic Theatre
Dallas
TX
01-Apr-19
Francesca Battistelli
Calvary Baptist
Joplin
MO
03-Apr-19
Francesca Battistelli
New Life Gillette Church
Gillette
WY
04-Apr-19
Francesca Battistelli
Denver First Church of the Nazarene
Denver
CO
06-Apr-19
Francesca Battistelli
East Hill Church
Portland
OR
07-Apr-19
Francesca Battistelli
Eastridge Church
Seattle
WA
10-Apr-19
Francesca Battistelli
The House Modesto
Modesto
CA
11-Apr-19
Francesca Battistelli
Redwood Chapel Community Church
Castro Valley
CA
12-Apr-19
Francesca Battistelli
Evermore Church
Riverside
CA
13-Apr-19
Francesca Battistelli
Highlands Church
Phoenix
AZ
14-Apr-19
Francesca Battistelli
Calvary Tuscon Church
Tuscon
AZ
11-Jun-19
Francesca Battistelli
Xtreme Conference
Panama City Beach
FL
27-Jul-19
Francesca Battistelli
OneFest 2019
Chippewa Falls
W