Co-Produced and Co-Written by Darren Mulligan and Kyle Williams,  "Power" Introduces Band's Third Studio Effort
Still reeling from the July 2 Songland (NBC) win, We Are Messengers proudly delivers its new single, "Power," Friday, July 12. The track follows "Maybe It's Ok," which took top honors at the 2019 K-LOVE Fan Awards as Breakout Single of the Year. "Power" will be available everywhere through CURB | Word Entertainment.
Spotlighted by Oprah Magazine (7.3) and dubbed "liberating and dazzling" by Arianna Huffington's Thrive Global, We Are Messengers continues its trend of delivering music with meaning.
"We are so proud of 'Power.' As evidenced by his win on Songland, Kyle is a world-class songwriter and producer," says We Are Messengers front man Darren Mulligan. "It hits home live and we can't wait for everyone to hear it."
Adds Kyle, "We thought about how Jesus conquered death, and how we HAVE the power in us. When we're in the middle of a challenging time, it's easy to feel alone or forget that the battle has already been won. But this song is one of empowerment. We want to remind listeners that THEY have the power within themselves. It's that easy — we need only believe."
"Power" furthers the band's unapologetic message of courageous grit (its award-winning hit "Maybe It's Ok" championed finding strength through raw vulnerability), reminding listeners of their divine ability to "run out the darkness" as "we got that power." The new song releases on the heels of We Are Messengers' six-song Honest EP (3.29) which yielded "Maybe It's Ok" — the band's fastest-growing single to date, with more than 16.2M streams.
Following the success of Honest (a Top 10 hit on Billboard's Christian Albums chart), a 37-city run with TobyMac on the Hits Deep Tour, and K-LOVE Fan Awards win in June, We Are Messengers continues to tour the U.S. and internationally, and will set sail on the Summer Hits Cruise in 2020.
Full tour schedule here: wearemessengersmusic.com
 About We Are Messengers:
We Are Messengers — Darren Mulligan (lead vocals), Kyle Williams (guitar), Drew Kerxton (drums), and Drake Kennedy (bass) — has surpassed 1 billion radio impressions, and boasts five Top 10 Billboard Christian Airplay hits with "Maybe It's Ok," "Magnify," "Point To You," "Everything Comes Alive," and "From Heaven To Earth (Joy To The World)" — including three Top 5 hits. Its latest EP, Honest (3.29) — featuring the award-winning self-acceptance anthem "Maybe It's Ok" — has been hailed as "air to a drowning man" by Rawckus Magazine, and "potent, effective and liberating" by Arianna Huffington's Thrive Global. A composition by guitarist Kyle Williams won its episode of NBC's Songland (7.2) and was subsequently recorded and released by global chart-topper Aloe Blacc. The song also earned placement in the upcoming feature film, Fast & Furious Presents: Hobbs & Shaw, starring Dwayne Johnson. In 2019 alone, We Are Messengers has played for more than half a million people across 40 states and 5 countries (most recently selling out shows in the Netherlands, England, and Darren's native Ireland), and has notched more than 24 million streams, adding to its 78 million career total. The Dove-nominated group wrapped TobyMac's Hits Deep Tour earlier this year, and continues to tour.
Follow We Are Messengers on Social Media: https://www.facebook.com/wearemessengersmusic/ https://www.instagram.com/wearemessengers/ https://twitter.com/MessengersMusic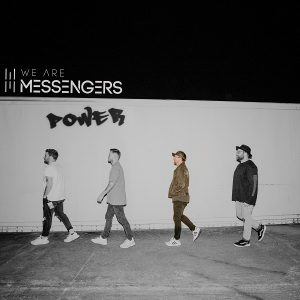 We Are Messengers (L-R: Drew Kerxton, Drake Kennedy, Darren Mulligan, Kyle Williams) 
1. Power
The free online CSS cleaner tool helps you to organize style files for websites.