Country hitmaker also celebrates 14 million career certifications by RIAA
Two weeks after Lee Brice's "Rumor" climbed to Number One on the Billboard and Mediabase Country Airplay charts, the internationally-acclaimed song has officially gone RIAA Platinum, earning Brice another well-deserved milestone.
A "blues-infected ballad" (New York Times) that "suits Brice's burly growl" (Rolling Stone Country), "Rumor" has resonated with fans across the globe, racking up more than 200 million on-demand streams worldwide while also peaking at Number One on Australia's CMC (Country Music Channel) Top 50 Chart. Back home in the U.S., the song has become an enduring staple on Billboard's Hot Country Songs chart, where it's remained for nearly 45 weeks.
"I have to shout out our incredible fans who have supported 'Rumor' by tuning in, downloading, streaming and coming to see our shows," Brice said earlier this month. "And… have you seen the video?  That was one of my favorite things about this song — it stars my gorgeous wife, Sara."
Speaking of milestones, Brice recently surpassed 14 million career certifications by the RIAA. Those certifications are the result of a career whose achievements include six Number One hits, eight Platinum singles, one Platinum album (Hard 2 Love), two Gold albums (Love Like Crazy, I Don't Dance), and a pair of Gold-selling singles. Meanwhile, Brice maintains his position as one of Pandora's most-listened-to artists, proof that his popularity at country radio is matched by his success on digital platforms and on the road.
About Lee Brice:
When Lee Brice isn't selling out arenas, writing and recording songs, or building new brands like American Born whiskey, you'll find the family man with his wife Sara, two young boys, and baby daughter. Meanwhile, with more than 14 million in RIAA-certified sales and streams, and nearing three billion spins on Pandora, Brice continues to enjoy massive success at country radio, digital streaming services, and on the road. One of the most-played country artists of
all time on Pandora, he was inducted into the company's "Billionaires Club" on June 8, 2018, becoming only the second country artist behind Keith Urban to receive the Pandora Billionaire plaque.
Lee is also a GRAMMY nominee, a CMA nominee and a double ACM award winner, and he's taken six radio singles to Number One: "A Woman Like You," "Hard To Love," "I Drive Your Truck," "I Don't Dance," "Drinking Class," and "Rumor." Garth Brooks, Jason Aldean, Kenny Chesney and others have recorded his songs, and he's performed on numerous TV shows, including NBC's Today, ABC's The Bachelor, NBC's The Voice and FOX's Miss USA 2018.
Lee's "Rumor" is the current single from his fourth studio album, Lee Brice, released November 3, 2017 on Curb Records.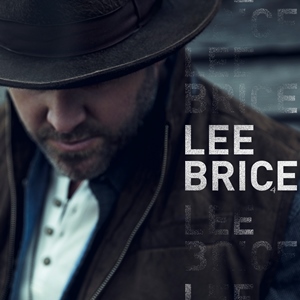 Track Listing
1. What Keeps You Up At Night
2. Little Things
3. American Nights
4. Boy
5. They Won't Forget About Us
6. I Don't Smoke
7. You Can't Help Who You Love
8. Rumor
9. The Locals
10. Songs In The Kitchen
11. Story To Tell (Little Bird)
12. Have A Good Day
13. Eyes Closed
14. Dixie Highway
15. The Best Part Of Me