The New York-native artist, Blanca, is a powerhouse pop vocalist of Puerto Rican descent. Following a successful multi-year run with Group 1 Crew, she stepped out to go solo. The Premios Redención award recipient's debut solo album garnered two number 1 radio singles, "Who I Am" and "Not Backing Down" (feat. Tedashii), the latter of which was featured on ESPN.
Blanca's latest album release is a project that is very personal to her. That album, 'Shattered', has added back to back number 1 radio singles with "Real Love" and "What If" to her story, to go along with her 40 million streams and more than 20 million views on YouTube. 
Quebrantado is the 5 song Hispanic version of her latest album slated for August 30th. Blanca notes – "I'm so excited to announce my first Spanish EP, 'Quebrantado' (meaning "Shattered" in Spanish) is releasing August 30th! Getting to dive in to my heritage and re-record some of the songs off my album 'Shattered' has been so special.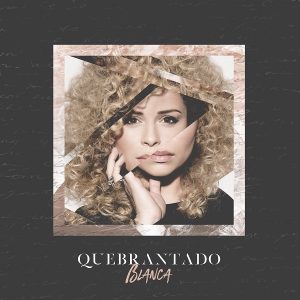 Track Listing
1. Amor Real (Real Love)
2. Preguntas (What If)
3. Quebrantado (Shattered)
4. Entrego Todo (feat. Redimi2) [Give It All]
5. Sube Tu Bandera (Raise Your Flag)