CCM duo for King & Country recently celebrated a near sold-out show at Nashville's Ascend Amphitheater, as part of the second leg of their burn the ships/World Tour 2019: North America.
for King & Country also weathered some transportation troubles en route to Nashville from their previous tour stop in Illinois. Their bus broke down, so they loaded their gear into a U-Haul, and made it to Nashville just two-and-a-half hours before the concert. Prior to the performance, they joined with members of their label home Curb Records.
The duo recently collaborated with Dolly Parton for a new version of their hit single, "God Only Knows."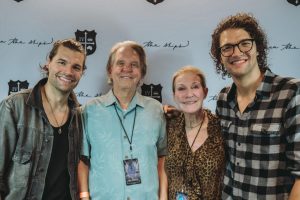 Pictured (L-R): Joel Smallbone, Mike Curb (Chairman of Curb Records), Linda Curb, Luke Smallbone.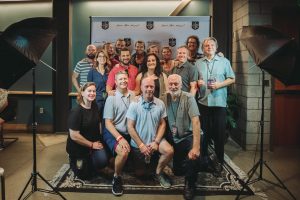 for King & Country with Curb Records staffers prior to their concert at Ascend.
https://musicrow.com/2019/09/industry-ink-warner-music-nashville-apa-for-king-country-curb-records/
Photo: Mitchell Schleper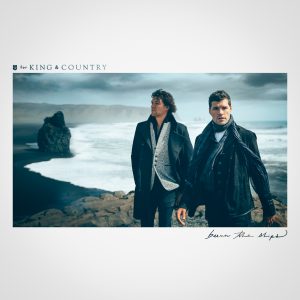 Burn The Ships
Track Listing
1. Introit
2. joy.
3. God Only Knows
4. Amen
5. Burn The Ships
6. Fight On, Fighter
7. Need You More
8. Control
9. Never Give Up
10. Hold Her
11. Pioneers (feat. Moriah & Courtney)