Signs With IVAV, A Division of Curb | Word Entertainment
Nashville, Tenn. (December 13, 2019) — Closing out the decade, new international sensation Jay-Way unveils "Sleepy Sleepy," his first single via IVAV, a division of Curb | Word Entertainment. The rhythmic track, available at all digital service providers today (12/13), showcases the Dutch artist's unique hybrid of classic '90s hip-hop, vintage soul and contemplative pop. A wake-up call to his fellow artists, the song serves as a manifesto for Jay-Way's bright artistic mission. Listen to "Sleepy Sleepy"  .
A cinematic music video also premieres today. Watch the clip below, introducing the new IVAV artist.
Since releasing his first single called "Cool Kid," Jay-Way has made it clear he's different. He's already made a name for himself throughout Europe, thanks to clean lyrics and complex storytelling that spread a positive message. Jay-Way released his first solo album, Jaynalysis, in 2015—the same year he was named "Best Rapper" at the Glint Awards in his hometown of Amsterdam and dubbed an "Encore Freshman of the Year." With more than 2 million streams to date, his song, "Happen Dappen," landed at the top of Spotify's NL Viral Chart.
In 2017, he released a follow-up EP titled No Life No Wifi, which earned him the distinction of being named FunX's "Artist of the Week." In addition, he has an exclusive endorsement deal with global athletic apparel and footwear brand Puma. Fluent in Dutch, Jay-Way raps in smooth English, redefining traditional hip-hop with his expressive style and unique cadence. Already a success story in his home country of the Netherlands, Jay-Way is poised to make a powerful statement in the American hip-hop scene in 2020.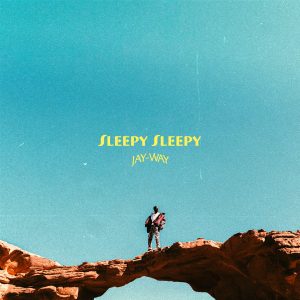 Sleepy Sleepy (Single)
Track Listing
1. Sleepy Sleepy