(Los Angeles, CA) – for KING & COUNTRY – Curb | Word Entertainment recording artist consisting of Australian brothers Joel and Luke Smallbone – wins awards for both nominated categories at the 2020 GRAMMY® Awards, held on Sunday, Jan. 26th at Staples Center in Los Angeles, CA. The duo won Best Contemporary Christian Music Performance / Song for their unprecedented collaboration with world renowned icon Dolly Parton on the hit track "God Only Knows," and Best Contemporary Christian Music Album for their full-length masterwork burn the ships. With these two wins, for KING & COUNTRY now have a total of four GRAMMY® awards.
Addressing the hit track "God Only Knows," Joel Smallbone remarked, "When we stepped in to write this song, we were each walking through something difficult personally. In reflection, I thank God for those difficulties. This song speaks to the depressed, marginalized and suicidal. To partner with Dolly Parton, who is an incredible human, is one of the great honors of our career. It is very special to have her lend her voice and heart to this song."
The intense and moving video for "God Only Knows" features Dolly Parton herself, and has been viewed over 6.5 million times – watch here.
Luke Smallbone added this about the award winning album burn the ships, "This honor goes out to those that need a new beginning, a fresh start, and a new dawn. To us, this award represents redemption for our family. If you're wondering if your story can be used for good, it can be."
for KING & COUNTRY recently celebrated its sixth No. 1 hit with the title track from the duo's GRAMMY® winning album burn the ships. After the overwhelming response to the 36-date fall tour in 2019, for KING & COUNTRY recently announced 14 new North American dates for the burn the ships| North America: The 2020 Encore. For tickets and more information, click here.
FOR KING & COUNTRY:
Four-time GRAMMY® award-winning Australian duo, for KING & COUNTRY, comprised of brothers Joel & Luke Smallbone, collaborated with renowned entertainer Dolly Parton to release a brand-new version of the duo's 11-week #1 hit "God Only Knows" in 2019. In 2020, the track won a GRAMMY® award in the Contemporary Christian Music Performance/Song category, and the album that produced the original hit – burn the ships – won a GRAMMY® in the Contemporary Christmas Music Album category. for KING & COUNTRY graced the CMA stage to perform "God Only Knows" with Dolly Parton at the CMA Awards, and performed their unique and powerful rendition of "Little Drummer Boy" at CMA Country Christmas, receiving national critical praise for both. In the days following their Christmas performance, Joel and Luke Smallbone saw their previously released version of "Little Drummer Boy" undergo a 1,338% increase in downloads, a 60% increase in on-demand streams, and sit atop Billboard's Christian Digital songs chart. They have garnered six No. 1 hits, nine Top 10 hits, six GRAMMY® nominations, three Billboard Music Award Nominations, an American Music Award nomination, and had songs featured on the Emmys, Super Bowl, Sunday Night Football and other high-profile events. National performances include The Tonight Show, Today Show, Jimmy Kimmel Live!, The View, CMA Awards, and CMA Country Christmas. Currently, the duo is on the road with the burn the ships | world tour, which has SOLD-OUT over 40 shows across the world including USA, Australia, Germany, Netherlands, and New Zealand. In total, for KING & COUNTRY has accumulated 826 million on-demand streams with an audience airplay of 5 billion.
Pictured (L-R): Luke Smallbone, Joel Smallbone
Photo Credit: Robby Klein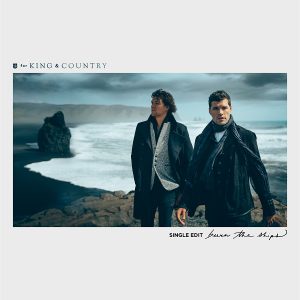 Burn The Ships
Track Listing
1. Introit
2. joy.
3. God Only Knows
4. Amen
5. Burn The Ships
6. Fight On, Fighter
7. Need You More
8. Control
9. Never Give Up
10. Hold Her
11. Pioneers (feat. Moriah & Courtney)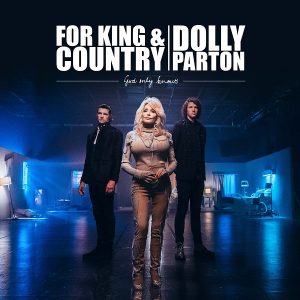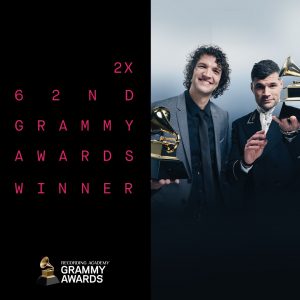 @RecordingAcademy, @robbysphotos, #GRAMMYs #UnexpectEverything