"Suda" Available Across All Digital Platforms Today (1/31/20)
Records pop artist Melanie Pfirrman drops her debut Latin single today with "Suda." The song features GRAMMY®-Award winners rapper Pitbull, and his long-time collaborator producer IAMCHINO.
The red hot track is drenched in steamy, vibrant sonics making it the perfect soundtrack for a night out. Pfirrman and Pitbull confidently trade vocals, seamlessly alternating between English and Spanish, dousing "Suda"—which means "to sweat" in Spanish—with a sultry, Latin flair.
Having Pitbull featured on the track was a surprise Pfirrman—a new artist on Sidewalk Records, a division of Curb Records—who headed to Miami to work with a group of new songwriters and producers, including IAMCHINO. It was during one of these creative sessions that "Suda" was born. The dance-worthy track eventually reached the Latin superstar himself, and he immediately expressed interest in a feature.
"He's big on artist development and interested in helping new artists from the ground up, which is awesome and not very common in this business," says Pfirrman of Pitbull. "So it was cool to just have him jump on and be so adamant about wanting to be on the track. It's been an absolute whirlwind."
"Suda" follows Pfirrman's Top 10 Radio Disney hit, "Go Steady." The new single is the first in a line of Latin-infused pop songs Pfirrman is slated to release throughout 2020.
Follow Melanie on Instagram, Facebook and Twitter
About Melanie Pfirrman:
Pop vocalist Melanie Pfirrman first caught the attention of Sidewalk Records, a division of Curb Records, in 2016. Her major label debut EP, I Don't Wanna Love, landed a Top 10 Radio Disney hit with "Go Steady" and earned the California-native more than 1 million career streams to date. With powerful vocal chops in the vein of Demi Lovato and Ariana Grande, Melanie Pfirrman is paving her own path with a voice that leaves audiences speechless and an energy and confidence that's contagious. Her first Latin single, "Suda" (feat. Pitbull and IAMCHINO), is now available.
About Curb Records:
In 2018, Curb Records joined forces with Word Entertainment to form Curb | Word Entertainment, combining two of the music industry's most respected brands and more than a century of collective experience. Today, Curb | Word Entertainment is one of the world's leading independent music companies.  Owned and operated by Mike Curb, the company includes label imprints Curb Records, Word Records, Squint Entertainment, Fervent, Sidewalk Records and IVAV representing top artists in Country, Christian, Pop, Rock and Hip-hop music, Curb | Word Music Publishing, 25 Live, Curb Films, Word Films, Word Entertainment and Curb Sports.  For more information, visit www.curb.com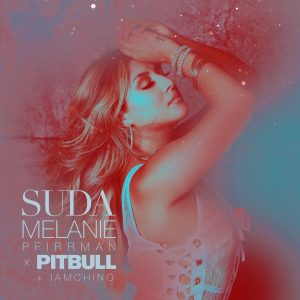 Suda (featuring Pitbull) (Single)