Currently Headlining 'ONE DAY In Your Town Tour'
Playing C2C Festival in London March 14-15, 2020
Curb Records recording artist Jackson Michelson debuts tear-inducing new song "One Day" today (3/6/20). The beautiful ode to parenthood is now available across all DSPs. 
"'One Day' is the most personal song I've ever written and recorded. It's a glimpse into my life and the reality that time doesn't stop for anything or anyone," Michelson shares. "Even as a young parent, it's a reminder to soak in every moment with the ones you love, because someday we'll be wishing for one day when they were young."
The sentimental track finds the Portland, Oregon-native white-knuckling the "good ole days," in an attempt to savor every moment this life brings. The song finds its magic in the ordinary details of everyday life with Michelson proclaiming: One day he's gonna want my keys / One day she'll be seventeen, running down the stairs in a prom dress / And we'll be saying time went by fast / Wishing we could get some back.
In a matter of three minutes, the father of three manages to fast forward 18 years, simultaneously dreaming about the future and reflecting on the past—all while preserving the present. Like a series of Polaroids, life flashes before his eyes in "One Day," a subtle reminder that time is fleeting, and our kids are only little once.
Michelson is currently performing the emotional track on the ONE DAY In Your Town Tour. This tour will take him to cities across the U.S. through the end of March, with upcoming stops in Birmingham, Ala.; Charlotte, N.C.; and his hometown of Nashville, Tenn. In addition, he'll play C2C Festival in London March 14-15, 2020.
Upcoming Jackson Michelson Tour Dates:
March 6 – Tuscaloosa, AL
March 14 – London, United Kingdom (C2C Festival)
March 15 – London, United Kingdom (C2C Festival)
March 19 – Birmingham, AL
March 20 – Memphis, TN
March 21 – Nashville, TN
March 22 – Cincinnati, OH
March 26 – Charlotte, NC
March 27 – Raleigh, NC
March 28 – Myrtle Beach, SC
March 29 – Columbia, SC
*All dates and cities subject to change.
About Jackson Michelson:
The day the musical fire lit in Curb Records recording artist Jackson Michelson, he hit the ground running and never looked back. A born entertainer with a knack for fan interaction, the Portland, Oregon native has long averaged upwards of 200 shows a year. Paired with his sound—an upbeat, eclectic mix of classic country storyline with elements of roots and rock—Michelson's success thus far has earned him a prominent spot in country music's landscape. Collaborating with Justin Ebach, Jeff Pardo and Jim Ed Norman for production, his new music is a testament to his hard work, continued dedication to fans and promise as one of country music's most anticipated up-and-comers. Meanwhile, the father of three recently shared his most personal song to date, "One Day."
About Curb Records:
Celebrating 56 years in business, Curb Records is one of the world's leading independent music companies. Owned and operated by Mike Curb since 1964, Curb Records has achieved 435 number one records, over 1,500 Top Ten records and charted over 4,500 total records. With over a half century in operation, Curb Records has been influential in the careers of some of the biggest names in music, including: Tim McGraw, Hank Williams, Jr., Rodney Atkins, Lee Brice, LeAnn Rimes, The Judds, Dylan Scott, Sawyer Brown, Wynonna, Lyle Lovett, Jo Dee Messina, Hal Ketchum and Desert Rose Band, among many others. Today's roster includes some of the top names across multiple genres of music. For more information, visit www.curb.com.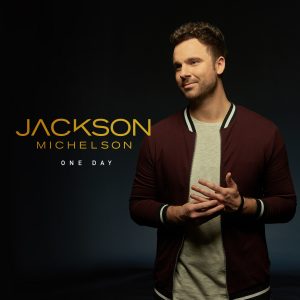 One Day (Single)