"I Hope You're Happy Now" Matches ACM and CMA Vocal Event Wins 
Pearce's Cinderella Year Crowned with One of Night's Biggest Awards
As Three-Time Academy of Country Music Winner Brice Makes It Five on Sunday Night's "Academy of Country Music Awards" on CBS 
(Nashville) In some ways, the pressure was already off for triple Academy of Country Music nominee Carly Pearce, duet partner and double nominee, Curb Records recording artist Lee Brice and their #1 "I Hope You're Happy Now." Having been told they'd taken the Vocal Event Award on Thursday, the pair went into their live performance at the Grand Ole Opry as winners. The fact they managed to repeat their Country Music Association magic was a rare occurrence; the pair of power-singers were both grateful for the win, especially with the all-female Single of the Year being so competitive.
When the envelope was opened, it wasn't Top New Female Gabby Barrett's "I Hope," Ingrid Andress' "More Hearts Than Mine," Miranda Lambert's "Bluebird" or Top Female Vocalist/Song of the Year winner Maren Morris' "The Bones." Among the shock, the joy and the unthinkable, Pearce and Brice heard their song called – and staggered to the stage, clearly overcome by winning such a major honor.
Brice, who's won Song of the Year in 2012 for "Crazy Girl," 2014 for "I Drive Your Truck," and Single of the Year in 2015 for "I Don't Dance," understands the elation music-driven awards create. Backstage, he enthused, "Again I am so happy, shocked and appreciative to win Single of the Year with Carly. 
"It is her song, her vision and her story — and I am honored to be a part of her journey.  I feel blessed.  Thank you so much to the fans, the people who voted, and the Academy. These are a big deal, and I know how much this means to her as the writer and the artist."
"I just… I… I have no words," Pearce began, trying to ground her emotions backstage. "As that girl who left home to sing country music at Dollywood five shows a night, who did whatever it took to keep the dream alive – right down to financing my own ep when I couldn't get a deal – this is the sort of dream that seems like it can only be a dream.
"Getting to write it with Luke Combs, Randy Montana and Jonathan Singleton out on the road, literally talking about how our love lives can get so tangled up, then have that song turn into this recording? To know it was the last thing my dear friend and champion busbee produced before he died? To see it go #1, and even without touring, to hear all the stories of the people who know exactly how this song feels? All of that was plenty…" 
Having thanked her late producer onstage, "I Hope You're Happy Now" marks a creative watershed for the power vocalist who was recently the subject of an exhibition at the Kentucky Music Hall of Fame. Crystalizing the reality of something not working out, yet getting one's freedom not solving the problem, either her songwriting has leaned into the more complicated truths that defined country music in the '70s, '80s and '90s.  
"At some point in life, most people get caught in a can't win relationship. You want what was. It's gone. What remains isn't that. You hate it but feel powerless. The way people responded when the song was released, I was honored; but to win this award from my industry and my peers? As someone who's looked up to Dolly, Loretta, so many women writer/artists, it tells me there's still a place for the messy part of real life in country music. I'm honored and affirmed.
"Country music at its best makes us feel less alone, especially when the going gets rough. All of the women nominated are smart, strong, savvy writers – and they're bringing something really special to what's on the radio. To stand with them, I am honored – and think every one of them created something very special, too. The quality of their work makes this mean the world to me."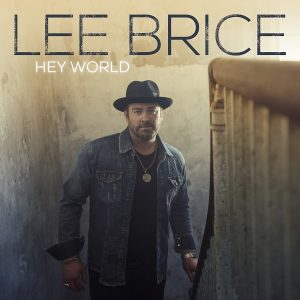 Track Listing
1. Atta Boy
2. One Of Them Girls
3. More Beer
4. Memory I Don't Mess With
5. Save The Roses
6. Good Ol' Boys
7. Don't Need No Reason
8. Do Not Disturb
9. Soul
10. Sons And Daughters
11. Country Knows
12. Lies
13. If You
14. I Hope You're Happy Now (with Carly Pearce)
15. Hey World (with Blessing Offor)
ABOUT CARLY PEARCE:
Fiercely rooted in the classics, the girl who left her Kentucky home and high school at 16 to take a job at Dollywood has grown into a woman who embraces the genre's forward progression and is confident in what she wants to say. Lighting a fire with her debut album EVERY LITTLE THING and the PLATINUM-certified history making title track, Carly has since become "Country's 'it' girl" (ABC Radio), touring alongside Blake Shelton, Rascal Flatts and Luke Bryan. With the most CMA Awards nods for any new artist in 2020, she won Musical Event of the Year. In a year of uncertainty, Carly turned to the comfort of records she's drawn inspiration from since her childhood dream started to take hold – Dolly, The Chicks, Trisha, Reba, Patty Loveless. Like those before, she leaned on her own intuitions with Top 25-and-rising single "Next Girl," and a clever new video. Carly explores more of a pivotal time with a seven-song collection called 29 (available now via Big Machine Records), finding creative simpatico with Shane McAnally and Josh Osborne following the unexpected death of her mentor and former producer busbee. With her catalogue already boasts over 1 billion streams, she opens up even more in Carly Pearce's 29 – The Interview. As Carly marks a new chapter coming of age, she is nominated for ACM Awards Female Artist and Single while already winning Music Event of the Year with her PLATINUM-certified, No. 1 duet with Lee Brice "I Hope You're Happy Now." Leaning into her faith, Carly joins five-time GRAMMY® nominated singer/songwriter Matthew West on a new version of his No. 1 "Truth Be Told" and watch the video here. For the latest information and more, visit CarlyPearce.com.  
ABOUT LEE BRICE:
When Curb Records recording artist, Lee Brice, isn't selling out arenas, writing and recording songs, or building new brands like American Born whiskey, you'll find the family man with his wife Sara, two young boys, and daughter. Meanwhile, with 2.4 billion on-demand streams, and over 3.3 billion spins on Pandora, Brice continues to enjoy massive success at country radio, digital streaming services, and on the road. He recently released his current single, "Memory I Don't Mess With" which was his #1 most added radio single upon its debut. He also reached #1 at Country Radio with "One of Them Girls," which followed his #1 with Carly Pearce on "I Hope You're Happy Now," and his #1 just prior to that, "Rumor," which was nominated in the category Single of The Year at the 55th Annual ACM Awards. One of the most-played country artists of all time on Pandora, he is a member of the company's "Billionaires Club," becoming only the second country artist behind Keith Urban to receive the Pandora Billionaire plaque. Lee is also a GRAMMY nominee, a CMA and ACM award winner, and he's taken eight radio singles to Number One: "A Woman Like You," "Hard to Love," "I Drive Your Truck," "I Don't Dance," "Drinking Class," "Rumor," "I Hope You're Happy Now," and "One of Them Girls." Garth Brooks, Jason Aldean, Kenny Chesney and others have recorded his songs, and he's performed on numerous TV shows, including NBC's Today, ABC's The Bachelor, NBC's The Voice and FOX's Miss USA 2018. Lee performed as part of the Library of Congress Gershwin Prize for Popular Song honoring Garth Brooks, aired on PBS March of 2020. At last year's 54th Annual CMA Awards, Lee took home the prize for Musical Event of the Year for his song with Carly Pearce, "I Hope You're Happy Now." Lee's new album, Hey World, is available now everywhere you find great music.
ABOUT CURB RECORDS:
Celebrating 57 years in business, Curb Records is one of the world's leading independent music companies. Owned and operated by Mike Curb since 1964, Curb Records has achieved 435 number one records, over 1,500 Top Ten records and charted over 4,500 total records. With over a half century in operation, Curb Records has been influential in the careers of some of the biggest names in music, including: Tim McGraw, Hank Williams, Jr., Rodney Atkins, Lee Brice, LeAnn Rimes, The Judds, Dylan Scott, Sawyer Brown, Wynonna, Lyle Lovett, Jo Dee Messina, Hal Ketchum and Desert Rose Band, among many others. Today's roster includes some of the top names across multiple genres of music. For more information, visit www.curb.com.