Curb Records recording artist Melanie Pfirrman releases "Remnant," a beautiful yet heartbreaking reminder of the fragility of love, speaking to the painful reality of a relationship that has been reduced to ashes. The track, written by Pfirrman along with long-time collaborator Andreas Moss, was produced by David Thulin (Selah, Carmen Justince) and mixed by legendary GRAMMY® Award-winning engineer Chris Lord-Alge (Céline Dion, Tina Turner). Listen to "Remnant" HERE.
"I've always loved the music of Céline Dion and dreamt of having a power ballad of my own," shares Pfirrman. "This song feels straight out of a movie scene, so I'm proud that that's exactly what we accomplished."
"Remnant" serves as a reminder that sometimes, even love is not enough to keep two people together. Accompanied by a beautiful piano and orchestra, the track creates a powerful and poignant atmosphere that captures the emotion of the lyrics. Released on the heels of her last single, "It's Not Gonna Kill You," Pfirrman uses her unique perspective and diverse experiences to create her own artistic style that speaks to a variety of individuals. By staying true to her beliefs and pushing the boundaries of her craft, she is making a name for herself and carving out a space that is uniquely her own.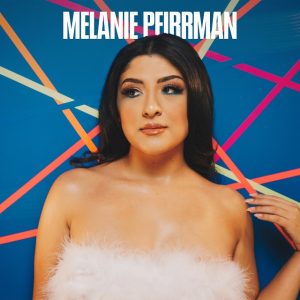 Learn more about Melanie Pfirrman and listen to "Remnant" HERE.
About Melanie Pfirrman:

From her multi-million-streaming duet with Latin superstar Pitbull to her pop-influenced R&B anthems,
Melanie Pfirrman makes modern music that's diverse and driven. It's an adventurous sound that blurs the
boundaries between genres and countries, created by a lifelong musician whose songwriting is every bit as
powerful as her voice. Signed by Sidewalk Records in 2016, Melanie kickstarted her career with I Don't Wanna Love, an EP that yielded the Top 10 Radio Disney hit "Go Steady." Two years later, she widened her musical reach with "Suda," a steamy collaboration with hip-hop icon Pitbull and Grammy-winning producer IAmChino. Influenced by the multicultural mix of Spanish and American music that once filled her childhood home in
California, "Suda" became a viral hit that introduced Melanie's music to international audiences. She followed its release with bilingual songs like "En Mis Tacones," which found her teaming up with singers Fanny Lu and Paty Cantú, and "Rosé," which mixed Cumbia grooves with tropical melodies. Reinventing herself once again, Melanie Pfirrman began refocusing her attention on another childhood influence: the timeless sounds of late-90s and early-2000s R&B. Released in 2022, "It's Not Gonna Kill You" nodded to that deep well of inspiration, serving as the launchpad for a string of new, R&B-accented songs.
About Curb Records:
In 2018, Curb Records joined forces with Word Entertainment to form Curb | Word Entertainment, combining two of the music industry's most respected brands and more than a century of collective experience. Today, Curb | Word Entertainment is one of the world's leading independent music companies.  Owned and operated by Mike Curb, the company includes label imprints Curb Records, Word Records, Squint Entertainment,
Fervent, Sidewalk Records and IVAV representing top artists in Country, Christian, Pop, Rock and Hip-hop music, Curb | Word Music Publishing, 25 Live, Curb Films, Word Films, Word Entertainment and Curb Sports.  For more information, visit www.curb.com