Music City Gives Back is an annual FREE concert benefiting Nashville's W.O. Smith School.
Held in the heart of downtown Music City, USA to entertain fans arriving early for CMA Music Fest week.
Country hitmaker Rodney Atkins will host his ninth annual 'Music City Gives Back' concert Monday, June 3, at Ascend Park in downtown Nashville. The star-studded event will feature a performance by Rodney Atkins, Filmore, Michael Ray and many more!
For More info:
https://www.musiccitygivesback.com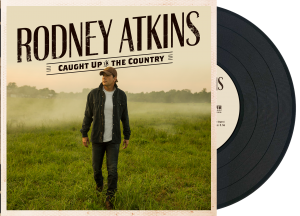 Track Listing
1. Burn Something
2. Caught Up In The Country
3. Figure Out You (Riddle)
4. Thank God For You
5. So Good
6. What Lonely Looks Like
7. My Life
8. Cover Me Up
9. All My Friends Are Drunk
10. Young Man
11. Everybody's Got Something
12. Waiting On A Good Day