Fresh off of sharing another aspect of her larger-than-life talents as a red-carpet correspondent for TBN at the 50th Annual GMA Dove Awards, pop powerhouse vocalist Blanca, who is of Puerto Rican descent, has received her first-ever Tecla Award nomination in the category of Best Musician Creating Social Content. Recognizing Blanca as a trailblazer within social media, the Tecla Awards celebrate the Hispanic community's top influencers.
The fifth edition of the Tecla Awards will take place within the frame of the tenth annual Hispanicize event in Los Angeles, California, October 17-19, 2019. Hispanicize is the largest annual event for Latinx trendsetters and digital news in the United States. Winners will be selected via voting by the Hispanicize National Advisory Board.
Blanca grew up between two worlds, as a Latina raised in the United States. It is the story of many who come to the United States with their families and live a similar experience enriched by both cultures. In response to her followers, Blanca has taken to social media to share her thoughts and struggles as a Latina in the demanding music industry.
This type of authenticity is celebrated by the Tecla Awards, which are named after the Spanish word for a single key on a keyboard. The Tecla Awards honor excellence in Latinx in the United States in online video, blogging, media and marketing – and those who create it. Blanca has been nominated in the same category as the trendsetting brother-sister duo Jesse y Joy, as well as Chucho Flash and Darkiel.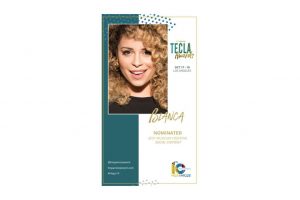 Blanca began her solo career in 2015, and successfully launched her first Spanish-language album, Quebrantado, in August of 2019. 
About Blanca:
New York-native Blanca is a powerhouse pop vocalist of Puerto Rican descent. Following a successful multi-year run with Group 1 Crew, she stepped out to go solo. The Premios Redención award recipient's debut solo album garnered two No. 1 radio singles, "Who I Am" and "Not Backing Down" (feat. Tedashii), the latter of which was featured on ESPN. Blanca's latest album release is a project that is very personal to her. That album, Shattered, has added three back-to-back No. 1 radio singles ("Real Love," "What If" and "Remind Me") to her story, to go along with her 40 million streams and more than 20 million views on YouTube. Blanca recently released Quebrantado, a five-song Spanish-language version of Shattered. Blanca received her first-ever Tecla Award nomination in October of 2019, in the category Best Musician Creating Social Content. For more information, visit www.officialblanca.com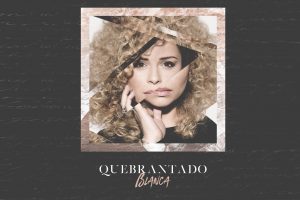 Stream or purchase Quebrantado HERE.