iHeartCountry Daily Premieres New Clip Which Features Rodney's Son Elijah, Who Makes His Follow-Up Performance To The "Watching You" Music Video
Multi-Platinum Country hitmaker Rodney Atkins releases the music video for his current radio single "Thank God For You," via an exclusive premiere with iHeartCountry Daily. The video features a young Rodney played by Atkins' oldest son, Elijah, who is making his return to his dad's music videos following his debut role as the son in "Watching You." This is also Atkins' son Ryder's second video appearance, and the first appearance for Atkins' youngest son, Scout. The video then fast forwards to present day, and follows Rodney and his wife, Rose. Watch the music video HERE.
"Making the video for 'Thank God For You' was so much fun," shares the ACM Award winner. "Seeing Eli play a young 'me' made it so special. I love that this song is specifically for the 3 F's… family, friends and fans."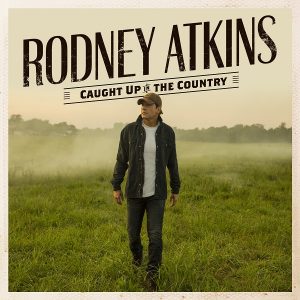 "Thank God For You" can be found on Rodney's current album Caught Up In The Country. Buy or stream the album HERE. For more information about Rodney Atkins or to see if he's coming to a city near you, visit rodneyatkins.com.
 About Rodney Atkins:
With eight Top 5 singles, six No. 1s, and over 700 million career on-demand streams under his belt, Atkins is one of Country music's most prominent artists. Continuing to be recognized as a powerful voice on Country radio, his Platinum-selling No. 1 "Watching You" earned the songwriter a BMI "Million-Air" award and the top spot on Country Aircheck's top-played songs of the decade list. Atkins was the second most-played male artist of the decade overall. He has also sold over 13 million units and earned ten career Gold, Platinum and Multi-Platinum RIAA certifications to date, including his latest Gold-certified song, "Caught Up In The Country (feat. The Fisk Jubilee Singers)," which also set the record for longest-running single in Billboard Country Airplay history at 57 weeks. Atkins recently performed on NBC's TODAY Show, GMA's Strahan & Sara, and FOX & Friends. His current radio single, "Thank God For You," has come out of the gates strong as the second most added upon its impact date in late August 2019.